Personal Injury Attorney Robert W. Shute
A reckless driver, a medical mistake, a vicious dog, an injury at work… the list is almost endless. In one devastating blink of an eye you've been injured and you're caught in a medical, legal and insurance nightmare.You're in pain, you have medical bills, maybe you're out of work and you are stressed out. Atty. Shute has been guiding people through these situations successfully for over 25 years. Atty. Shute understands your need to get proper medical care, financial compensation for lost pay and money to help you cope with your pain and the limitations on your daily living activities. The injury laws in Massachusetts say that when someone is negligent or careless and they injure you, you have the right to seek monetary compensation from them or their insurance company. One thing is for sure though. The ones who are supposed to pay, usually the insurance company for the person who injured you, will do everything in their power not to pay you. Insurance companies' executives and shareholders get rich by selling insurance policies, belittling legitimate injuries and denying and minimizing claim payments whenever possible. They have highly trained investigators, claim adjusters and defense lawyers eager to take you on when you're alone. They like nothing better than to meet you on an uneven playing field. There is no need for you to fight them alone. Atty. Shute knows the ins and outs of their tactics and the most effective ways to deal with them.

Million Dollar Advocates Forum
Attorney Shute is a member of the Million Dollar Advocates Forum which is one of the most prestigious groups of trial lawyers in the United States. Membership is limited to attorneys who have achieved verdicts or settlements of one million dollars or more. Fewer than 1% of U.S. lawyers are members.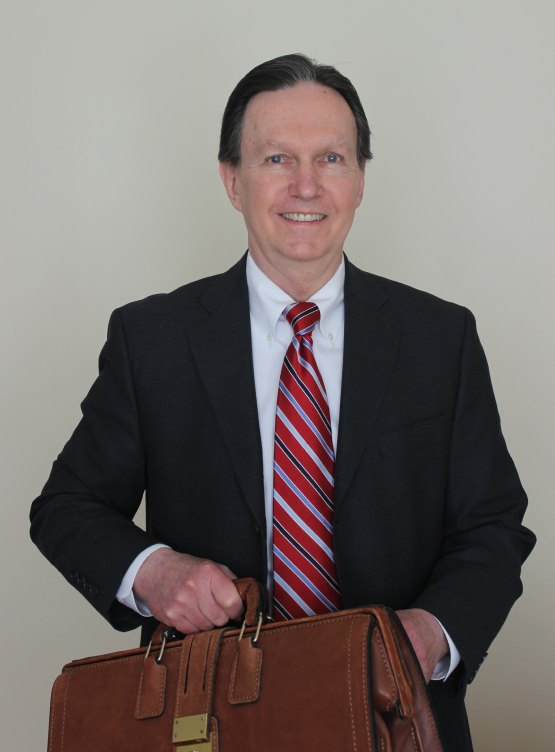 Attorney Robert Shute is your Personal Injury Lawyer in Chicopee and Northampton, MA for a wide variety of Injury Claims and Lawsuits
If you've been injured in a car accident, bitten by a dog, suffered from medical malpractice, or lost a loved one due to wrongful death, then you deserve to be compensated for your losses. When you call, I will speak with you personally and meet with you personally. There is no legal fee for the call or the meeting. My goal is to make your personal injury case successful.

Ronnie C.
 My heart is full of gratitude to have had Attorney Robert Shute represent my son when he was injured in a auto accident. Attorney Shute's kind, reassuring voice was the calm in the storm. He stood by my son while he was recovering and answered every question we had, and I had many!  If you or your family or friends every need a lawyer, with years of experience, who knows just what to do, call Attorney Robert Shute. He's the Real thing, not a T.V. actor lawyer. I feel truly Blessed to have had him by our side.

D. Boone, Springfield
Positive: Professionalism, Quality, Responsiveness, Value I highly recommend Attorney Robert W. Shute as a personal injury attorney. I was injured in an auto accident several years ago and Attorney Shute provided me with high-quality legal representation to ultimately reach a favorable settlement. I was so satisfied with Attorney Shute's professionalism and timely communication that I recommended him to my family members and friends when they needed a personal injury attorney; they too were very satisfied with his legal services. Additionally, Attorney Shute has been an invaluable resource and mentor, sharing his vast law knowledge and experience with me in my practice of law as well.

Phillip G. 
If there was ever a person that you would want to represent you it is by far your best decision to use Attorney Bob Shute. My accident happened several years ago and Bob Shute never gave up and worked so hard for my best interest! He would explain everything in detail and would translate everything in layman's terms so I would understood everything that was happening so that I was able to make the best decisions. He never gave up and fought hard for me! I would always recommend Attorney Shute for anything you needed!

Z. O-I.
I would highly recommend The Injury Office of Robert Shute to anyone in need of legal services. He is not only Honest, Reliable and caring, but his office is always professional, responsive, knowledgeable and resourceful. He explains the process entirely and does all he can to ensure a great outcome for all his clients. Attorney Robert Shute is will always be my first choice, if I need it again.

Charlotte
He was an amazing lawyer to work with and was always updating me whenever he got news with my settlement after getting hit by another car last year. He is excellent at explaining everything and gave great advice. Highly would recommend him to anyone.

Joe V
I had a great experience with Attorney Shute. He spent time to understand my situation, worked hard to develop the case and was persistent in pushing it through the process and in the end he got me a very good settlement. He is very knowledgeable and easy to interact with too. Hiring him was a good investment and I definitely would use him again.

Z. Coleman
Attorney Shute is a great Lawyer! He represented me very well for the injury I got and he had my back the entire time. I highly recommend him!

Kathy V
Attorney Shute does an outstanding job. I can't say enough good things about him and his work. Through the entire process, he was very patient and professional and kept us informed of his progress. He always took the time to be sure we clearly understood our options and he secured a great and fair settlement in a very timely manner. He was really wonderful to work with during a very stressful time. I very highly recommend Attorney Shute!

A.B., Springfield
Attorney Shute is an exceptional lawyer who practices law with honesty and genuine integrity to ensure the best possible outcome for his clients. He has a friendly staff and he is always available to answer questions about your case and explains every possible scenario so that as a client you are aware of all of your options and you remain well informed about the status of your case. My family and I have utilized his services on more than one occasion and his results have proven to be fair and reasonable. I would definitely recommend his services to others.

Jeannine M.
I was hit by a hit and run vehicle as pedestrian. I went through the motions as instructed by the proper people. Hiring an attorney was not something I had realized I needed to do. After being in the Dr's office overwhelmed by the paperwork and pain someone said, your Attorney will do that for you. So I went on a hunt. If you are looking for an Attorney who you can actually talk to on the phone, Attorney Shute is your guy. He was always very professional and he explained everything in a way I always understood. He is patient, a good listener and aware of my injuries making me comfortable. I don't hesitate to tell people he's a great choice. And oh yes, we won my case.

E.C., Greenfield
Attorney Shute helped me through a difficult legal process after I was injured in an auto accident. Although the case was complex, he carefully, methodically and patiently advised me over all the hurdles that were placed in our path. Even the smallest accidents can be traumatic and legal nightmares. Attorney Shute traveled to my home to meet with me while I was injured and so traumatized I was unable to drive. He is smart, capable, and accessible. I recommend him very highly to anyone in need of expert personal injury advice.

R. Sears,
Robert did a fantastic job with my case. I can't express that enough! Absolutely on point and very helpful!!! I recommend him to everyone!

J. Price
I was dealing with a tough situation and needed legal guidance. Attourney Shute not only helped me through the process, he helped give me a better understanding of how the legal process works when dealing with various aspects of legal formalities. He is always punctual and pleasant as well and did a wonderful job of keep me in the loop of happenings and explaining aspects that I was not clear about throughout my experience. He made me feel more comfortable and confident with his legal guidance. I would recommend Attourney Shute to anyone in need of legal guidance or assistance and will guarantee you will be very satisfied with all the services and legal expertise he provides. Definately will be my go to Attorney on any legal matters

Loren D.
Attorney Shute was thorough, professional, and knowledgeable with our case. We highly recommend him!

S. Torres
I would like to thank Mr shute for all his help he went above and beyond for me yoou are the best I have could not have done this without you thanks to you I have a future again and I have no worries and God bless and thank you for everything you are the best I appreciate everything you've done for me and for my family thank you thank you thank you
How Does My Personal Injury Lawyer Get Me Paid?
Injury cases are resolved with insurance company for the person or business that injured you. Attorney Shute will gather the medical records and other documents that support your claim and will resolve your case through one of four main methods: Negotiated Settlement, Mediation, Arbitration or Court Trial.
Seven Insurance Company Schemes to Sabotage Your Injury Case
You have been injured and you need to be paid for lost wages, damaged property, pain, loss of enjoyment of life and other harms. The first step is filing an insurance claim. When you file a claim you are entering a danger zone known as the "Adversarial System" of law. Don't go in alone. Make no mistake, the name means just what it sounds like. Insurance companies are your adversaries and you are theirs. They have the money you need and they won't give it up without a fight. Beware of their tactics.
Add Video title here
Meet Injury Attorney Robert W. Shute
How Soon After An Injury Should I Call?
How Will My Injury Case Get Resolved?
Legal Fee Only When We Win
How soon after I am injured should I speak with a lawyer?
You may be wondering – at what point should I call Attorney Shute for my injury? The answer is- right away. One of the main reasons is that all cases have time limits. Surprisingly, there is even a type of case that requires action within 24 hours after the injury. Another important reason is that as soon as an accident is reported, the insurance companies assign highly trained professionals to investigate. Attorney Shute should be the one to deal with them because they are trained, not only to investigate accidents, but to make sure that the insurance company remains as profitable as possible by paying you as little as possible for your injuries. They often start by calling to get a recorded statement from you. You would tell them the truth, of course, but you need to be prepared to prevent them from twisting the truth around on you. For example—Let's say that you were in a car crash where you were stopped, but the driver who hit you says you were moving. It's obviously important to your case to prove that you were stopped. The insurance company then calls and asks you a few seemingly harmless questions— Were you stopped? Yes. Are you sure? Yes. Did your car have any damage to it before this crash? Definitely not. Then, the insurance company hires a crash reconstruction expert who says that based on your statement and based on the examination of your car, your car must have been moving and you're not telling the truth. What possibly could have gone wrong? Well, if you're like most people, you have scuffed your hub caps or alloy wheels on a curbstone at some long-forgotten time in the past. Curb scuff marks have a slightly swirled pattern that only occurs when the wheels are turning. If you watch my videos you can see an example of what I mean. The insurance company expert conveniently puts two and two together: since you said your car had no damage before the accident and since your wheels now have scuff marks that only could have occurred while your wheels were turning, then you're the one who was moving at the time of the crash.
What went wrong here is that the insurance company tried to make you look like a fraud by taking unfair advantage of the fact that when you said your car had no old damage, you were probably thinking they meant obvious dents, not old curb scuff marks on your wheels. In short, when you're dealing with trained professionals on the other side, you should have one looking out for you.
Call any time of day or evening for your Free Consultation. Atty. Shute will answer your questions personally. 413-592-0999
What is the legal fee to hire Attorney Shute?
You probably have an important question on your mind- How can you afford to have Attorney Shute represent you for your injury? That's an excellent question and you don't have to worry.The legal fee for your case is what's called a contingent fee. That means that you only pay a legal fee out of the money you receive at the end when we settle or win your case. There is no hourly billing or up-front fee and you never have to pay a legal fee out-of-pocket. In most cases the legal fee is one-third of the money we win. I look forward to speaking with you personally, answering your questions and fighting for the compensation you deserve. For a free consultation with an experienced injury attorney call Atty. Robert Shute now, day or evening at 413-592-0999.  
How will my case be resolved?
How do injury cases get resolved? At some point after you've been injured, hopefully you'll make a full recovery. If your injury is very serious it's possible that it won't heal completely, but in either case your doctors will have done everything they can and you've reached what they call a "medical end result" or "maximum medical improvement" or "MMI." Once you've reached a medical end result, Attorney Shute will review all of your medical records and move forward to resolve your case. There are four main ways that injury cases get resolved, usually with the insurance company for the person that injured you. The four ways are: Negotiated settlement, Mediation, Arbitration and Court Trial.
A negotiated settlement is a back-and-forth discussion, usually more like a debate, between the insurance company and me about the value of your claim. The negotiations can take place over time as each side might raise new arguments or obtain additional medical opinions in response to arguments from the other side. If both sides agree on the amount, settlement documents are signed and the insurance company pays you.
Mediation is a more formal type of negotiated settlement. For mediation, the two sides agree to meet with an independent mediator– usually a retired judge or an impartial attorney, to help them negotiate a settlement amount. To convince the parties to agree on a middle ground, Mediators often play "devil's advocate," by pointing out to each side why their opponent's case is stronger than it may seem. Again, if both sides agree on the amount, settlement documents are signed and the insurance company pays you.
Arbitration. For arbitration, both sides agree to hire an independent arbitrator, again, usually a retired judge or attorney. An arbitrator, however, is hired to listen to evidence from both sides and make a binding decision. It's like a court decision but the process is shorter and less formal than a full court trial.
Court Trial is where a jury listens to the evidence from both sides and then renders its binding verdict.
Attorney Shute is experienced in all of these scenarios. Attorney Shute will prepare the evidence thoroughly and explain the whole process in detail to take the stress off of you.
Call and ask to speak with Atty. Shute, personally, 413-592-0999. There is no charge for your consultation and the legal fee for your case is paid out of what Atty. Shute makes the other side pay you. You never pay a legal fee out-of pocket.
Learn Your Options
If you have been hurt or if you're suffering financial consequences that are not your fault, you might be wondering what your options are. Fill out the form on the right for a free case evaluation.