The diagnoses of traumatic brain injuries (TBI) can range from concussions to comas and from mildly debilitating to catastrophic. Traumatic Brain Injuries occur when there is blunt force trauma or blow to the head or when the force of sudden shaking of the head is transferred to the brain as it moves against the inside of the skull. When concussions and other traumatic brain injuries occur because of someone's negligence you may have a legal case for financial compensation.
From his years of legal experience in personal injury cases, Attorney Robert W. Shute is knowledgeable about the legal aspects of brain injury and concussion claims and he welcomes you to call for a free consultation where he will listen to your concerns, answer your questions and strategize a plan to you get the compensation you deserve.
Traumatic brain injuries often end up as a battle between the insurance company's so-called "Independent Medical Examiner" and the medical experts for the victim of a head injury. Insurance company doctors are notorious in TBI cases for insinuating that the injured person is faking or trying to blame symptoms on psychological conditions such as depression when the depression itself was caused by living with the TBI. When there is an injury as serious as brain trauma and concussion, legal experience makes a difference and Attorney Shute is available to help you.
Call the Injury Law Office of Robert W. Shute Now, days, evenings and weekends for your Free Consultation with Atty. Shute personally. 413-592-0999 or 413-437-7788
Traumatic Brain Injuries have been in the news during recent years because of their frequency in National Football League players. Football is far from being the only cause. TBI and concussions can occur from car crashes, from falls or from objects striking the head. During a car crash the force from the fast stop of the car is transmitted to the neck and head causing the brain to move within the skull. For example, when the head accelerates or decelerates rapidly from an impact, the brain compresses against the skull at the point of impact and pulls away from the skull on the side opposite the point of impact. Since the brain is a relatively soft mass, the brain tissue and nerves can twist and compress against the skull as they rapidly come to a stop or accelerate, causing microscopic tears or worse in the brain. Surprisingly, the inside surface of the skull has some rough ridges. These can worsen the injury and even can cause damage to parts of the brain that are not near the point of impact on the skull. Brain injury experts who testify for injury victims often use skull and brain models at trial to demonstrate this mechanism of traumatic brain injury. Brain injuries and concussions take physical, emotional, and financial tolls on an individual's overall health and quality of life. They can cause a range of symptoms including but not limited to painful headaches, difficulty with falling and staying asleep, mood disturbances, anxiety and irritability, paralysis, changes in speech, memory difficulties, vision changes and cognitive changes. Brain injuries can affect your ability to work resulting in lost wages and earning capacity- adding to the struggle to rehabilitate physically and emotionally.
Prevalence of Brain Injuries
The Brain Trauma Foundation states that concussion is the most underreported and under diagnosed brain trauma with cases per year numbering in the millions.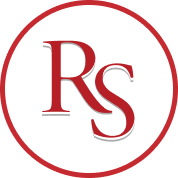 Post-concussion headaches can occur after a car crash when the force of the impact of the vehicles causes a sudden jolting that is transferred to the upper body, neck, and head.
Treatment: It is important to obtain treatment from doctors and other experts who fully understand the causes and nature of traumatic brain injury because, depending on your trauma, your doctors may prescribe diagnostic testing and various forms of therapy including speech and language, cognitive, physical, and occupational therapy.
Some examples of post-concussion symptoms include:
Headaches
Dizziness
Irritability
Anxiety
Sleeplessness
Memory and concentration difficulties
Vision problems
Sensitivity to light or photophobia
Sensitivity to noise
Often, medical care and proper rehabilitation are necessary for months or longer periods of time or even permanently as a result of a TBI. Sometimes, after a traumatic brain injury, neuropsychological testing is done to identify any cognitive, speech and memory problems caused by the injury. This testing can be used to aid in formulating a treatment plan. The Mayo Clinic has reported on its website that stuttering and problems with speech fluency called dysfluency have occurred following traumatic brain injury. The speech is slow, paused or with repeated sounds and a diagnosis of a speech difficulty after suffering from a head injury may be diagnosed by a neurologist or a speech and language pathologist. Brain injuries make everyday activities exhausting or nearly impossible without proper treatment and rehabilitation. Often family members or people who care about and are familiar with the victim notice changes that the victim does not realize. These are reasons why after a head trauma it is important to seek a thorough medical evaluation and medical advice. If you have a traumatic brain injury and are the victim of another's negligence, Atty. Robert Shute is available for a Free Consultation. Call now, 24/7 to speak with Atty, Shute personally. 413-592-0999 or 413-437-7788
Motor vehicle accidents are a leading cause of traumatic brain injury. In a motor vehicle accident, the collision impact is transferred to the head and brain often because there is acceleration and deceleration of the neck. This effect on the upper body is sometimes called acute whiplash. This can cause a concussion because there is a direct transmitting of the force from the collision to the head and neck. In some accidents, depending on how the victim's vehicle was struck by the other driver's vehicle, the body can be flung or shoved sideways. This happens when the other driver's vehicle hits the side of the victim's vehicle as in a T-bone or side-impact accident. Another example is when the victim was yielding to oncoming traffic with the head turned looking to the left or right and they are struck by a car behind them whose driver is in a hurry or distracted from the roadway in front of them. These types of sudden jolts also can cause an acceleration/deceleration effect on the upper body and head. A head injury also can occur from a blow to the head such as when the head strikes another person in the vehicle or strikes the interior of the vehicle including seats, windshield, side doors and windows.
Another mechanism of TBI is when the head is struck as the result of someone falling to the ground onto hard surfaces such as concrete, asphalt, brick, or wood.
Brain injuries also can occur from the negligence of medical professionals. One example is during childbirth, when a medical professional fails to act upon the signs of fetal distress caused by a lack of oxygen.
These are just a few examples of when brain trauma can occur. When you have been injured due to the fault of another's careless or reckless actions, and you have been diagnosed with a closed or open head injury, traumatic brain injury, a concussion or concussion syndrome, it is important to discuss the details of your injury with an experienced trauma attorney.

Ronnie C.
 My heart is full of gratitude to have had Attorney Robert Shute represent my son when he was injured in a auto accident. Attorney Shute's kind, reassuring voice was the calm in the storm. He stood by my son while he was recovering and answered every question we had, and I had many!  If you or your family or friends every need a lawyer, with years of experience, who knows just what to do, call Attorney Robert Shute. He's the Real thing, not a T.V. actor lawyer. I feel truly Blessed to have had him by our side.

D. Boone, Springfield
Positive: Professionalism, Quality, Responsiveness, Value I highly recommend Attorney Robert W. Shute as a personal injury attorney. I was injured in an auto accident several years ago and Attorney Shute provided me with high-quality legal representation to ultimately reach a favorable settlement. I was so satisfied with Attorney Shute's professionalism and timely communication that I recommended him to my family members and friends when they needed a personal injury attorney; they too were very satisfied with his legal services. Additionally, Attorney Shute has been an invaluable resource and mentor, sharing his vast law knowledge and experience with me in my practice of law as well.

Phillip G. 
If there was ever a person that you would want to represent you it is by far your best decision to use Attorney Bob Shute. My accident happened several years ago and Bob Shute never gave up and worked so hard for my best interest! He would explain everything in detail and would translate everything in layman's terms so I would understood everything that was happening so that I was able to make the best decisions. He never gave up and fought hard for me! I would always recommend Attorney Shute for anything you needed!

Z. O-I.
I would highly recommend The Injury Office of Robert Shute to anyone in need of legal services. He is not only Honest, Reliable and caring, but his office is always professional, responsive, knowledgeable and resourceful. He explains the process entirely and does all he can to ensure a great outcome for all his clients. Attorney Robert Shute is will always be my first choice, if I need it again.

Charlotte
He was an amazing lawyer to work with and was always updating me whenever he got news with my settlement after getting hit by another car last year. He is excellent at explaining everything and gave great advice. Highly would recommend him to anyone.

Joe V
I had a great experience with Attorney Shute. He spent time to understand my situation, worked hard to develop the case and was persistent in pushing it through the process and in the end he got me a very good settlement. He is very knowledgeable and easy to interact with too. Hiring him was a good investment and I definitely would use him again.

Z. Coleman
Attorney Shute is a great Lawyer! He represented me very well for the injury I got and he had my back the entire time. I highly recommend him!

Kathy V
Attorney Shute does an outstanding job. I can't say enough good things about him and his work. Through the entire process, he was very patient and professional and kept us informed of his progress. He always took the time to be sure we clearly understood our options and he secured a great and fair settlement in a very timely manner. He was really wonderful to work with during a very stressful time. I very highly recommend Attorney Shute!

A.B., Springfield
Attorney Shute is an exceptional lawyer who practices law with honesty and genuine integrity to ensure the best possible outcome for his clients. He has a friendly staff and he is always available to answer questions about your case and explains every possible scenario so that as a client you are aware of all of your options and you remain well informed about the status of your case. My family and I have utilized his services on more than one occasion and his results have proven to be fair and reasonable. I would definitely recommend his services to others.

Jeannine M.
I was hit by a hit and run vehicle as pedestrian. I went through the motions as instructed by the proper people. Hiring an attorney was not something I had realized I needed to do. After being in the Dr's office overwhelmed by the paperwork and pain someone said, your Attorney will do that for you. So I went on a hunt. If you are looking for an Attorney who you can actually talk to on the phone, Attorney Shute is your guy. He was always very professional and he explained everything in a way I always understood. He is patient, a good listener and aware of my injuries making me comfortable. I don't hesitate to tell people he's a great choice. And oh yes, we won my case.

E.C., Greenfield
Attorney Shute helped me through a difficult legal process after I was injured in an auto accident. Although the case was complex, he carefully, methodically and patiently advised me over all the hurdles that were placed in our path. Even the smallest accidents can be traumatic and legal nightmares. Attorney Shute traveled to my home to meet with me while I was injured and so traumatized I was unable to drive. He is smart, capable, and accessible. I recommend him very highly to anyone in need of expert personal injury advice.

R. Sears,
Robert did a fantastic job with my case. I can't express that enough! Absolutely on point and very helpful!!! I recommend him to everyone!

J. Price
I was dealing with a tough situation and needed legal guidance. Attourney Shute not only helped me through the process, he helped give me a better understanding of how the legal process works when dealing with various aspects of legal formalities. He is always punctual and pleasant as well and did a wonderful job of keep me in the loop of happenings and explaining aspects that I was not clear about throughout my experience. He made me feel more comfortable and confident with his legal guidance. I would recommend Attourney Shute to anyone in need of legal guidance or assistance and will guarantee you will be very satisfied with all the services and legal expertise he provides. Definately will be my go to Attorney on any legal matters

Loren D.
Attorney Shute was thorough, professional, and knowledgeable with our case. We highly recommend him!

S. Torres
I would like to thank Mr shute for all his help he went above and beyond for me yoou are the best I have could not have done this without you thanks to you I have a future again and I have no worries and God bless and thank you for everything you are the best I appreciate everything you've done for me and for my family thank you thank you thank you
Attorney Shute
Attorney Shute would be pleased to discuss your injuries with you and answers your questions. There is no cost to you for a consultation appointment. Call days, evenings and weekends: 413-592-0999 or 413-437-7788.