Don't delay in calling to find out if you have a malpractice case because Massachusetts law sets time limits known as the Statute of Limitations and the Statute of Repose which govern the time limits for filing medical malpractice lawsuits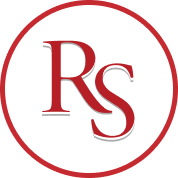 "Never Events"
The United States HHS Healthcare Research Quality Forum compiles a list of "Never Events"- medical errors so shocking and preventable that they never should occur, such as wrong-site surgery, retained surgical objects, using contaminated devices.
Medical Error Deaths
A recent Johns Hopkins University study showed that more than 250,000 people in the United States die each year from Medical Errors making this the third-leading cause of death after heart disease and cancer.
Examples of medical negligence include, but are not limited to the following:
Failure to Diagnose, Making the Wrong Diagnosis or Delaying in Making a Diagnosis
For example, the early diagnosis of cancer and early treatment often are critical to a successful outcome or favorable prognosis. Missing the diagnosis of cancer is a serious error. Whether it is Breast, Ovarian, Colon, Bladder, Melanoma, Endometrial, Prostate, Leukemia, Skin or other cancers, failure to accurately diagnose and treat may constitute medical negligence.
Wrong Treatment A skilled and trained health professional should know the signs and symptoms of illnesses and diseases. Ordering no treatment or the wrong treatment can lead to serious consequences.
Surgical Errors Examples of surgical mistakes or surgical errors include performing the wrong procedure, operating on the wrong body part or even amputating the wrong body part, leaving surgical tools or other objects inside the patient's body after surgery, not having or failing to use the skill necessary for the surgical procedure, and giving inappropriate instructions on what to do after surgery. Surgical errors can lead to serious infections or even additional surgeries that should not have been necessary. Surgical errors can cause disability, paralysis, infant or maternal death, nerve damage, damage to blood vessels, damage to areas around the surgery site or even damage to other body organs. An error with anesthesia used during surgery can also cause brain damage or organ damage.
Errors with the use of Medical Devices
While medical devices improve quality of life and can be lifesaving, when they are improperly implanted, they can cause great personal harm. Medical devices include, but are not limited to, heart pacemakers, insulin pumps, artificial hips, intra-uterine devices, metal screws, pins, plates and rods, coronary stents and artificial eye lenses.
Birth Injuries
Delivery errors can cause harm to the newborn and could result in inadequate oxygen supply. Asphyxia could cause long term disabilities or paralysis for the child. Errors at childbirth also can cause maternal injury or maternal death.
Prescription Drug and Medication Errors
Prescription drug errors could cause serious damage when a doctor prescribes the wrong medication or the wrong amount of medication resulting in overdosing of medicine, harmful medication drug interactions.
Test Results Failure
Not contacting a patient about abnormal test results that require a follow up treatment plan can constitute failure to diagnose.
Despite astonishing progress in modern medicine – diagnostics, surgeries, arthroscopy, imaging technology, trauma treatment, and much more – human error is still a serious danger in medical professions.
There are various myths surrounding malpractice suits – that people sue at the drop of a hat, and that juries regularly award massive compensation to claimants. In fact, only a small percentage of those victimized by medical malpractice actually sue, and if anything, juries are more predisposed to defendants than to plaintiffs. Much of the current flap over "tort reform" and political efforts to reduce malpractice victims' rights obscure the true situation.
Free Consultation
If have been harmed due to medical negligence, do not let the time limits of the Statute of Limitations or Statute of Repose prevent you from filing a case. Come in to my office for a free, no-obligation, and frank evaluation of your case. If your medical condition prevents you from travel, Atty. Shute will gladly arrange a video conference or go to your home, hospital, or convalescent facility for this discussion.

Ronnie C.
 My heart is full of gratitude to have had Attorney Robert Shute represent my son when he was injured in a auto accident. Attorney Shute's kind, reassuring voice was the calm in the storm. He stood by my son while he was recovering and answered every question we had, and I had many!  If you or your family or friends every need a lawyer, with years of experience, who knows just what to do, call Attorney Robert Shute. He's the Real thing, not a T.V. actor lawyer. I feel truly Blessed to have had him by our side.

D. Boone, Springfield
Positive: Professionalism, Quality, Responsiveness, Value I highly recommend Attorney Robert W. Shute as a personal injury attorney. I was injured in an auto accident several years ago and Attorney Shute provided me with high-quality legal representation to ultimately reach a favorable settlement. I was so satisfied with Attorney Shute's professionalism and timely communication that I recommended him to my family members and friends when they needed a personal injury attorney; they too were very satisfied with his legal services. Additionally, Attorney Shute has been an invaluable resource and mentor, sharing his vast law knowledge and experience with me in my practice of law as well.

Phillip G. 
If there was ever a person that you would want to represent you it is by far your best decision to use Attorney Bob Shute. My accident happened several years ago and Bob Shute never gave up and worked so hard for my best interest! He would explain everything in detail and would translate everything in layman's terms so I would understood everything that was happening so that I was able to make the best decisions. He never gave up and fought hard for me! I would always recommend Attorney Shute for anything you needed!

Z. O-I.
I would highly recommend The Injury Office of Robert Shute to anyone in need of legal services. He is not only Honest, Reliable and caring, but his office is always professional, responsive, knowledgeable and resourceful. He explains the process entirely and does all he can to ensure a great outcome for all his clients. Attorney Robert Shute is will always be my first choice, if I need it again.

Charlotte
He was an amazing lawyer to work with and was always updating me whenever he got news with my settlement after getting hit by another car last year. He is excellent at explaining everything and gave great advice. Highly would recommend him to anyone.

Joe V
I had a great experience with Attorney Shute. He spent time to understand my situation, worked hard to develop the case and was persistent in pushing it through the process and in the end he got me a very good settlement. He is very knowledgeable and easy to interact with too. Hiring him was a good investment and I definitely would use him again.

Z. Coleman
Attorney Shute is a great Lawyer! He represented me very well for the injury I got and he had my back the entire time. I highly recommend him!

Kathy V
Attorney Shute does an outstanding job. I can't say enough good things about him and his work. Through the entire process, he was very patient and professional and kept us informed of his progress. He always took the time to be sure we clearly understood our options and he secured a great and fair settlement in a very timely manner. He was really wonderful to work with during a very stressful time. I very highly recommend Attorney Shute!

A.B., Springfield
Attorney Shute is an exceptional lawyer who practices law with honesty and genuine integrity to ensure the best possible outcome for his clients. He has a friendly staff and he is always available to answer questions about your case and explains every possible scenario so that as a client you are aware of all of your options and you remain well informed about the status of your case. My family and I have utilized his services on more than one occasion and his results have proven to be fair and reasonable. I would definitely recommend his services to others.

Jeannine M.
I was hit by a hit and run vehicle as pedestrian. I went through the motions as instructed by the proper people. Hiring an attorney was not something I had realized I needed to do. After being in the Dr's office overwhelmed by the paperwork and pain someone said, your Attorney will do that for you. So I went on a hunt. If you are looking for an Attorney who you can actually talk to on the phone, Attorney Shute is your guy. He was always very professional and he explained everything in a way I always understood. He is patient, a good listener and aware of my injuries making me comfortable. I don't hesitate to tell people he's a great choice. And oh yes, we won my case.

E.C., Greenfield
Attorney Shute helped me through a difficult legal process after I was injured in an auto accident. Although the case was complex, he carefully, methodically and patiently advised me over all the hurdles that were placed in our path. Even the smallest accidents can be traumatic and legal nightmares. Attorney Shute traveled to my home to meet with me while I was injured and so traumatized I was unable to drive. He is smart, capable, and accessible. I recommend him very highly to anyone in need of expert personal injury advice.

R. Sears,
Robert did a fantastic job with my case. I can't express that enough! Absolutely on point and very helpful!!! I recommend him to everyone!

J. Price
I was dealing with a tough situation and needed legal guidance. Attourney Shute not only helped me through the process, he helped give me a better understanding of how the legal process works when dealing with various aspects of legal formalities. He is always punctual and pleasant as well and did a wonderful job of keep me in the loop of happenings and explaining aspects that I was not clear about throughout my experience. He made me feel more comfortable and confident with his legal guidance. I would recommend Attourney Shute to anyone in need of legal guidance or assistance and will guarantee you will be very satisfied with all the services and legal expertise he provides. Definately will be my go to Attorney on any legal matters

Loren D.
Attorney Shute was thorough, professional, and knowledgeable with our case. We highly recommend him!

S. Torres
I would like to thank Mr shute for all his help he went above and beyond for me yoou are the best I have could not have done this without you thanks to you I have a future again and I have no worries and God bless and thank you for everything you are the best I appreciate everything you've done for me and for my family thank you thank you thank you
Free Consultation
If have been harmed due to medical negligence, do not let the time limits of the Statute of Limitations or Statute of Repose prevent you from filing a case. Come in to my office for a free, no-obligation, and frank evaluation of your case. If your medical condition prevents you from travel, Atty. Shute will gladly arrange a video conference or go to your home, hospital, or convalescent facility for this discussion.